Just in time for the holidays, Sunia K. Cosmetiques Authentiques has in their own words, created a high-end line of pure and natural beauty products that work in harmony with body and mind. The experts at MyTopFace were lucky enough to try a bottle of their SABRAH, 100% pure organic prickly pear seed oil and instantly fell in love.
It all started when the founder, a busy working woman was simply looking to find a way to prevent psoriasis flare-ups. Having this on-going need pushed her to find a way to care for her skin that was natural, effective and simple to use.
One of our MyTopFace beauty experts is sympathetic to others with skin conditions, as she has eczema. After daily use for more than a week, she was happy to report that she loved how awesome it felt and how easily it was absorbed when applied. This expert found her skin felt completely nourished, soothed and refreshed by the pleasant-scented oil.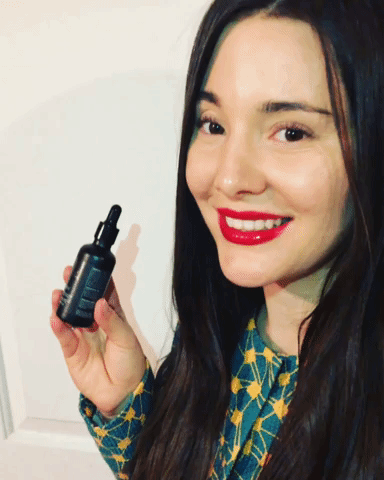 Our skincare experts found
Sabrah
to be lightweight and penetrate the skin easily without leaving the skin feeling greasy or oily. 
Rich in antioxidants, vitamins, and nutrients, this liquid gold of oil balances all skin and it's issues.
And the results were immediate. This beautiful oil pefrect base for any tint or mineral foundation.Don't forgot apply SPF50 during winter time as well!
MTF hack:
We are in love with multiple ways of using one product so we happy to announce that this oil you can use to remove all makeup(except eyes) before cleanser ! 

Sabrah is absolutely great for restoring radiance to all skin types, but especially dry, sensitive and mature skin as it is deeply hydrating and softening. And with no harsh ingredients, it is perfect for soothing the itch and irritation of eczema, psoriasis, and rosacea. It noticeably reduces any skin redness.
And check this out! We have know how great pear seed oil is for our hair, well this has 150% more Vitamin E than Argan Oil! That's a lot of good for your thirsty skin!
The name Sabrah means Prickly Pear in Hebrew. This prickly pear raw seed oil is sustainably sourced from an eco-certified organic grower. Do good facial for yourself this holiday season and ask Santa for a bottle of Sunia K. Cosmetiques Authentiques's Sabrah: 100% pure organic prickly pear seed oil for the best result.